Since I love folklore so much, I have to reblog this. Enjoy!
Dances with Wools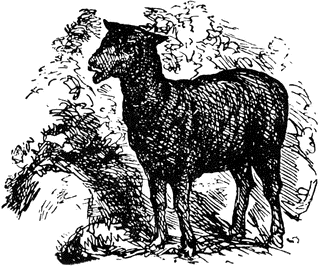 Baa, baa, black sheep,
Have you any wool?
Yes marry, have I,
Three bags full;
One for my master,
One for my dame,
But none for the little boy
Who cries in the lane.
This nursery rhyme probably dates to the Middle Ages, when England was the major player in the international wool trade. A tax had been placed upon wool, with 1/3 going to the"master" (local lord), 1/3 to the "dame" (the church), and the rest (or none?) to the "little boy" in the lane (local farmer). In recent years it has become a subject of controversy, with early childhood teachers converted black sheep to rainbow sheep to avoid any hint of racism.
The color of the sheep in the rhyme must also be of some significance. Black wool is difficult to dye and would therefore seem to have little use in making textiles. However many shepherds prized black…
View original post 196 more words